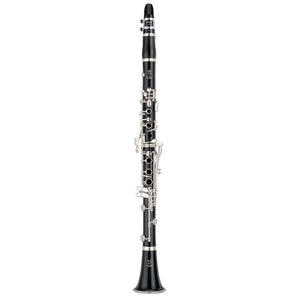 Yamaha Bb YCL-450 Clarinet
R 32,000.00

R 32,000.00
* Price listed is an estimate. To get a quote, please add it to your cart, and checkout.
---
---
When designing the YCL-450 Series, we conceived it as an instrument that a player just starting out, would want to continue playing well into the future. These are all Grenadilla instruments designed with the know-how gained through years of experience crafting professional level instruments.
The silver-plated keys of YCL-450 give a softer and warmer sound. A new adjustable thumb-rest accommodates different sized hands helping the player develop proper playing technique. In addition, a strap ring allows for the instrument to be held without extra effort. Firmer screws and silver soldered ring gives this new feature excellent durability.
Specifications
Key- Bb
Fingering System- Boehm, 17 keys, 6 rings
Barrel Length- 

65mm

Toneholes- 

Straight tone holes with tapered undercut

Thumb-rest- 

Adjustable with strap ring

Material:

Body- Grenadilla

Keys- 

Silver-plated nickel silver

Mouthpiece- 

4C

Case- Included